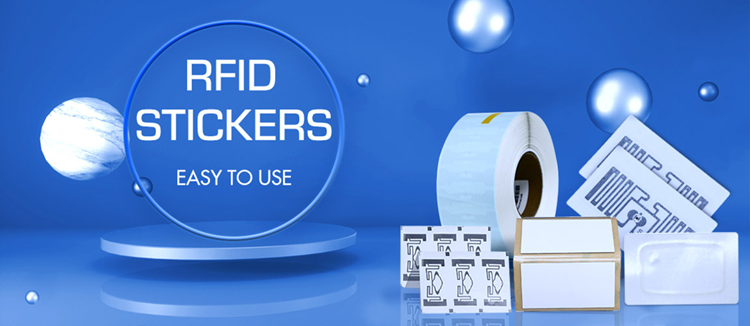 RFID stickers are generally composed of a surface layer, RFID inlay, adhesive layer, and bottom layer. Compared to other RFID tags, RFID stickers are very cheap and can be directly pasted on the object being marked. They are usually used for factory packaging labels, asset labels, clothing labels, and items tags, etc.
THE FEATURES OF RFID STICKERS
1\ ADVANCED
As the same as other RFID products, RFID stickers have the functions of identification, tracking, and information collection. Compared to traditional tags, such as barcode, RFID stickers have many advantages like long reading distance, strong penetrating object, high efficiency, large data storage capacity.
2\ EASY TO USE
RFID stickers are simple and easy to use which can be embedded in the product. That comes in many sizes, like small RFID tags, micro RFID tags. You can stick them on products or other objects that you want to track for better tracking management.
3\ LOW COST
For a long time, expensive is the first impression of RFID products, which often makes a lot of businesses shy away. If you want to improve management efficiency and reduce labor costs through RFID technology, RFID stickers, a kind of cheaper RFID tags, are worth your choice.
WHAT CAN WE DO FOR YOU
We can offer RFID stickers in various sizes and designs depending on your needs. In a roll or stacked singular? Whether or not printing? Laser code or Printing UV? PVC or Paper? It is also up to you!
We can also provide other styles of labels including but not limited to wet inlays, dry inlays, tags, wristbands, hard tags, cards.
---
If you want to learn more information about RFID One Time Wristband, please contact us or call us!
Mailbox:
marketing@asiarfid.com
Tel: +86-755-26979016
》》》 Recommended products