180 bytes 13.56MHz ISO14443A NTAG 213 Adjustable Silicone NFC Bands
180 bytes 13.56MHz ISO14443A NTAG 213 Adjustable Silicone NFC Bands
4
1
180 bytes 13.56MHz ISO14443A NTAG 213 Adjustable Silicone NFC Bands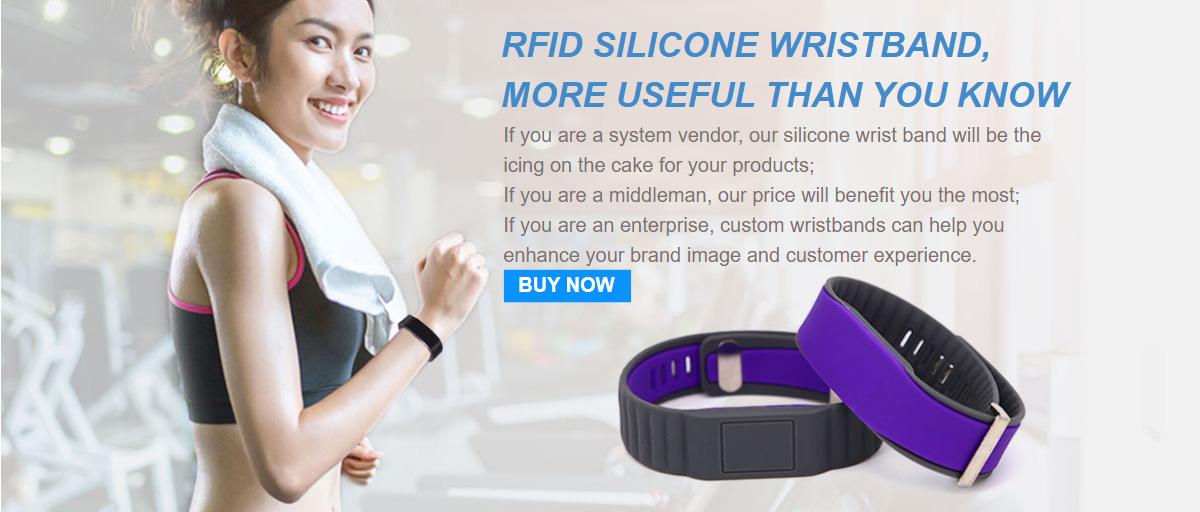 RFID SILICONE WRISTBAND,
  MORE USEFUL THAN YOU KNOW
    If you are a system vendor, our silicone wrist band will be the
    icing on the cake for your products;
    If you are a middleman, our price will benefit you the most;
    If you are an enterprise, custom wristbands can help you
    enhance your brand image and customer experience.
BUY NOW
Standard Type
Type
RFID Wristband, NFC bracelet
Chip
NTAG213
Frequency
13.56MHz
Read Distance
0-10 Cm
Material
Silicone
Wrist Band Size
Φ 62MM
Colour
bicolor, single color, customizable
Weight
20g
Packaging
100 Pcs/ OPP Bag, 10 Bags/CNT, I.E 2000 Pcs/CNT
Write endurance
100000 times
Applications
Fitness Centres, Spa Hotels, Ticketing at Water Resorts, Security / AccessControl, Festivals, Concerts, Resort Visit, Swimming Pool, Event Ticketing, Gaming, and identity, Exhibition Events
Customization Options
Optional Type
RFID, NFC
Optional Chip
13.56MHZ: 203/213/215/216, MF 1K S50/4K S70, MF EV1 2K/4K/8K, MF Ev1, UTL/UTL-C, I code Sli/-S/-X, etc
125KHZ: TK4100, EM4200, T5577, EM4305, EM4450, etc
860-960MHZ: Alien H3, Monza 4D, 4E, 4QT, Monza R6, etc
Optional Protocol
ISO7815/ISO14443A/ISO15693/18000-6C
Optional Material
Plastic, PVC, Acrylic, PET, Wooden, Paper, Woven
Optional Wrist Band Type
Adjustable, Unadjustable
Optional Wrist Band Size
Unadjustable: Φ 45mm, Φ 50mm, Φ 55mm, Φ 60mm, Φ 65mm, Φ 74mm ...
Adjustable: 230X35X20MM, 240X31X19MM, 260X27X6MM, 265X13X6MM ...
Or customized shape/size
Optional Color
Customize Design
Optional Craft
Logo Printing, UID / Number Printing, Data Encoding, CMYK Offset Printing, Thermal Printing, Laser Engraving Number, Embossing Number, Barcode, Gold/Shiver Color, Series Number Punch, Hole Punched, UV Printing, etc.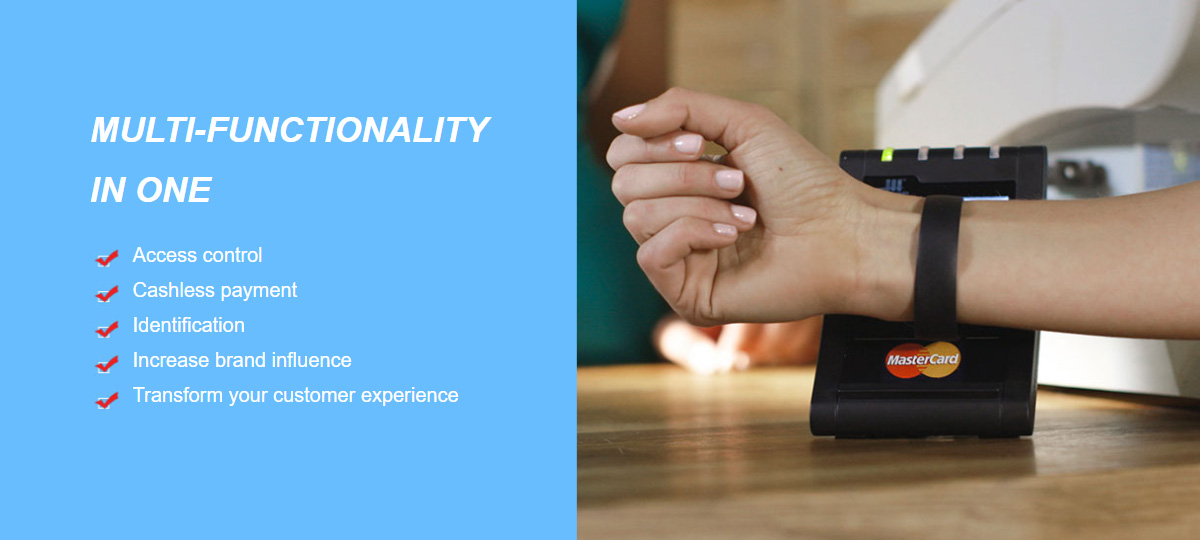 MULTI-FUNCTIONALITY
IN ONE
Access control
Cashless payment
Identification
Increase brand influence
Transform your customer experience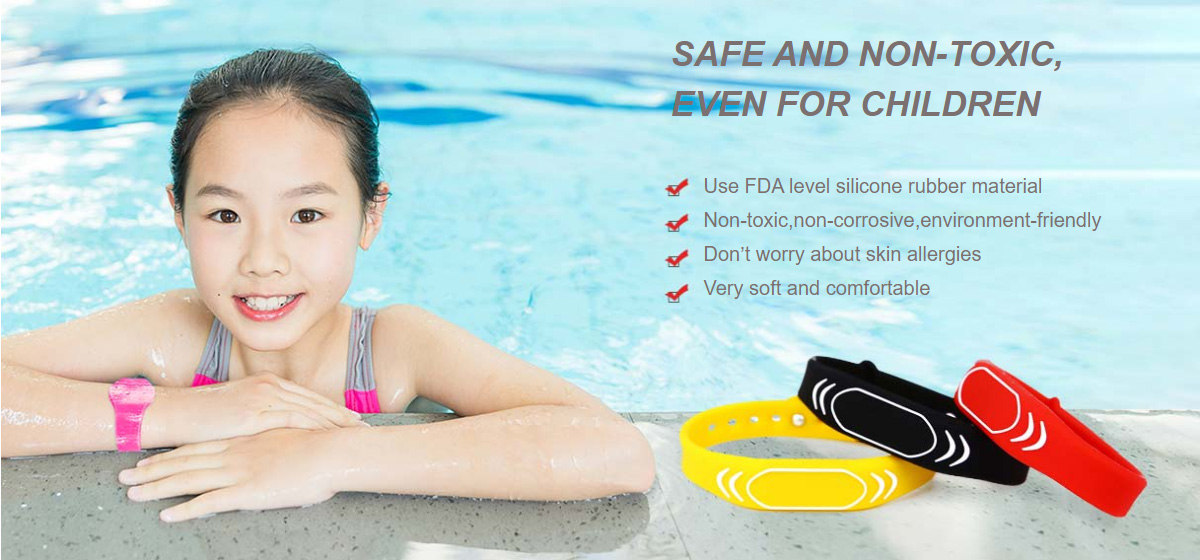 SAFE AND NON-TOXIC, EVEN FOR CHILDREN
Use FDA level silicone rubber material
Non-toxic,non-corrosive,environment-friendly
Don't worry about skin allergies
Very soft and comfortable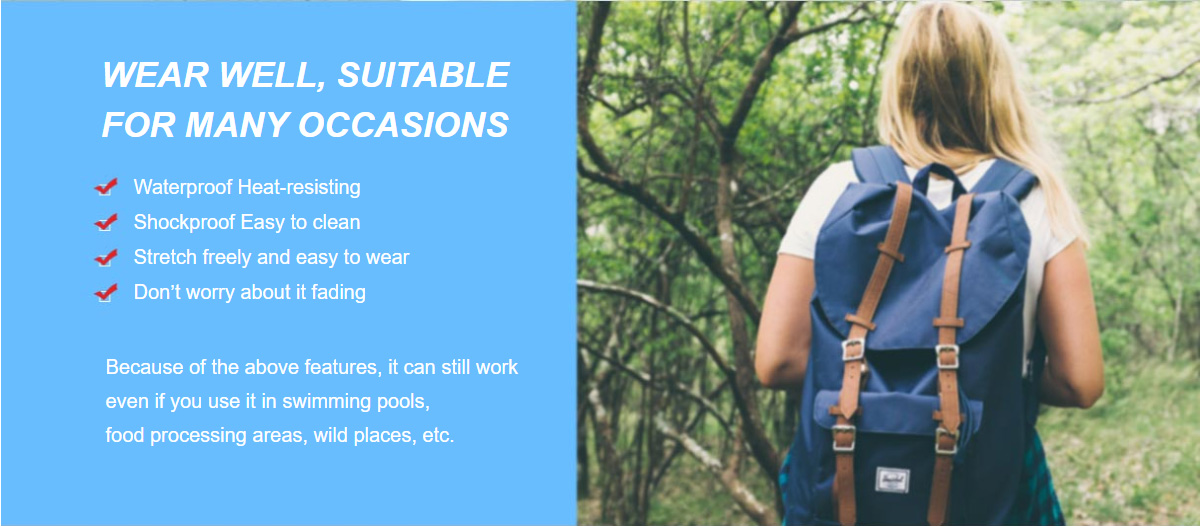 WEAR WELL, SUITABLE FOR MANY OCCASIONS
Waterproof Heat-resisting
Shockproof Easy to clean
Stretch freely and easy to wear
Don't worry about it fading
Because of the above features, it can still work
even if you use it in swimming pools,
food processing areas, wild places, etc.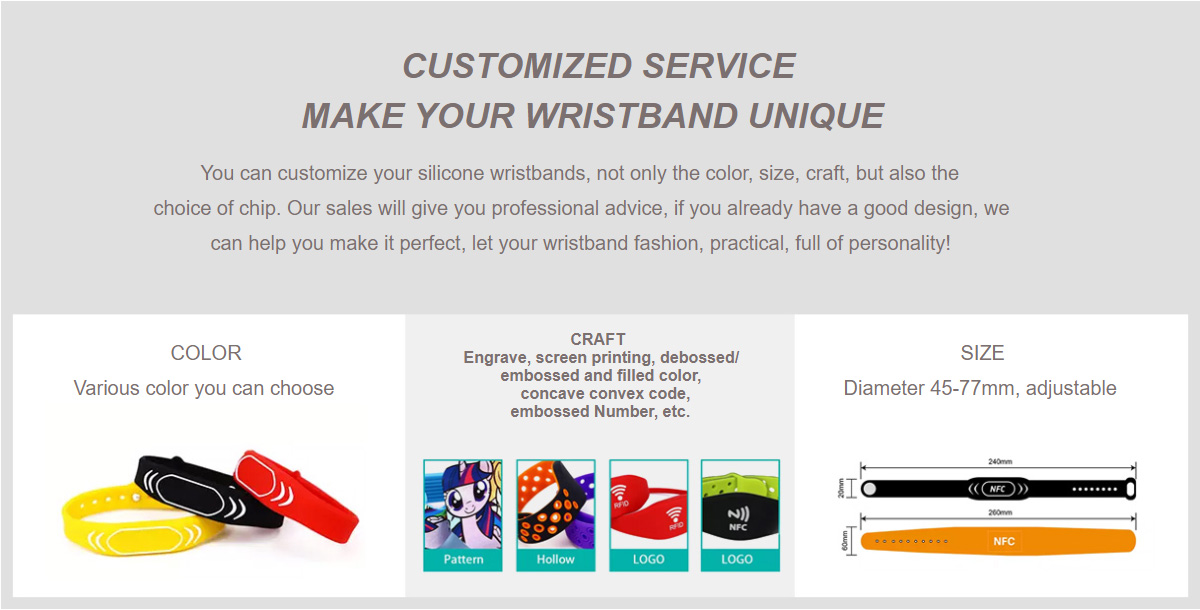 CUSTOMIZED SERVICE
MAKE YOUR WRISTBAND UNIQUE
You can customize your silicone wristbands, not only the color, size, craft, but also the
choice of chip. Our sales will give you professional advice, if you already have a good design, we
can help you make it perfect, let your wristband fashion, practical, full of personality!
COLOR
Various color you can choose
CRAFT
Engrave, screen printing, debossed/
embossed and filled color,
concave convex code,
embossed Number, etc.
SIZE
Diameter 45-77mm, adjustable
FAST DELIVERY, PACKAGING INTACT
We have relationships with many express shipping companies. Generally, as following:
3 days for DHL/FedEx/UPS
10 days for air shipping
18 days for sea shipping
If your order is urgent, we can shorten the time and give priority to delivery.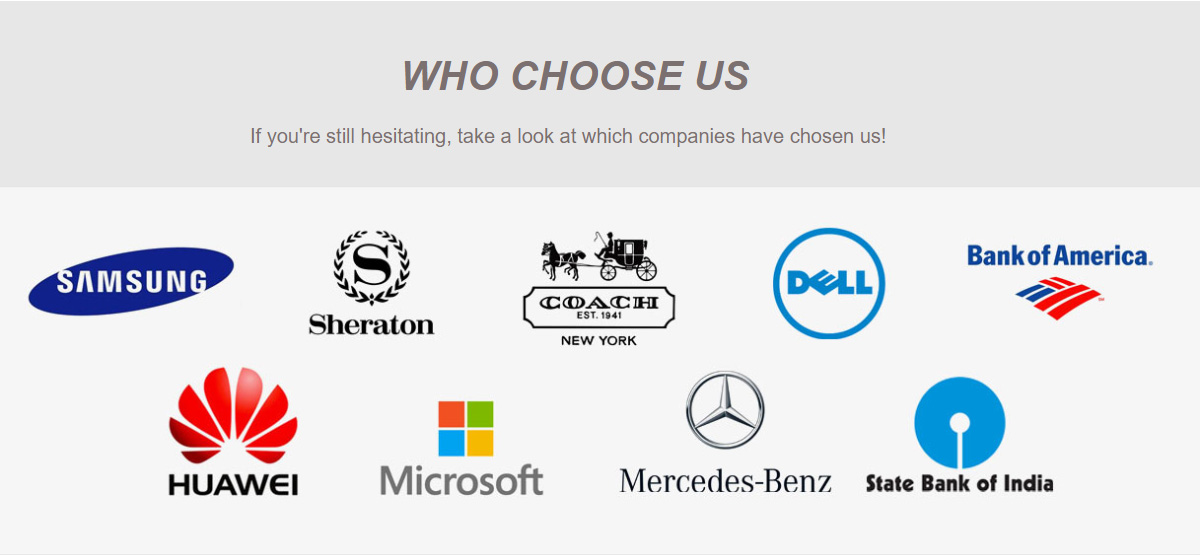 WHO CHOOSE US
If you're still hesitating, take a look at which companies have chosen us!
LEARN MORE ABOUT US
Top